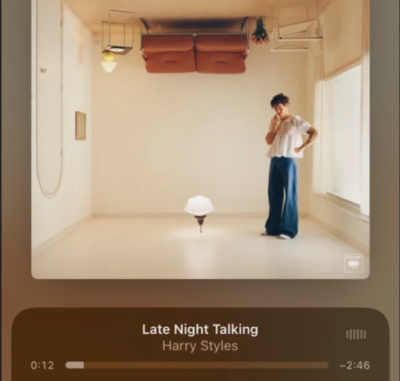 photo credit: Emily Zimpfer
For the past three years, COVID-19 has put a hold on everyone's plans. Subsequently, it has also put a hold on concerts as well. However, in 2022 the world is starting to slowly open back up again. As a result, concerts have been more frequent. Let's take a look at exciting concerts in August through September.
Kicking off, Harry Styles is on tour from Aug. 15- Dec. 13. His tour is called Love on Tour. Some students have gone to a couple of his concerts. Sophomore Ava Valentik has been to two Harry Styles concerts in the past year.
" It was really exciting and they have great energy," Valentik said.
Next, Michael Bublé announced he was going on tour on his website in April. Bublé Higher tour will be from Aug. 8-Dec. 18. He will be traveling to many different places to perform like Sacramento and Orlando.
"Bublé offered plenty of highlights and memorable moments throughout his two-hour performance," reviewer Gabe Echazabal said, according to cltampa.com.
In early September to late October, Stevie Nicks will be going on her second leg of concerts. She is scheduled to perform 19 shows in the United States.
The rock and roll star announced on her Instagram that she was "So excited to be back on the road and can't wait to see everyone."
Moving on, from Sep. 6-Nov. 17, Lil Nas X will be on tour. The Long Live Montero tour will perform in about 30 different places around the world. Some include Barcelona, Atlanta, Orlando, Paris and Ontario.
"A play about me, starring me as me, with music by me…about my journey, what I've been through, me being out of breath while performing and my aspirations to continue on my path in life," Lil Nas X said at one concert according to Billboard.com.
Pop star, Lizzo, will be performing The Special tour this fall. Lizzo revealed that she will be going on tour from September 23-November 18. The tickets went on sale in April, but some fans have an opportunity for special access if they are a T-mobile member.
"I'm really excited to see her! I'm looking forward to hearing her new album live," sophomore Sophia Kulesa said.
Last but definitely not least, Post Malone will be performing from Sept. 10 to Nov. 15. The Twelve Carat tour features about 33 shows mainly in the United States. This concert will be preceded by his album "Twelve Carat Toothache."
"Roddy Ricch would be Post Malone's opening act for the majority of the "Twelve Carat" Tour," according to musictimes.com.
These are only a few of the many concerts that will be performed throughout the next two months. As one can see, September and October have some exciting events to look forward to.