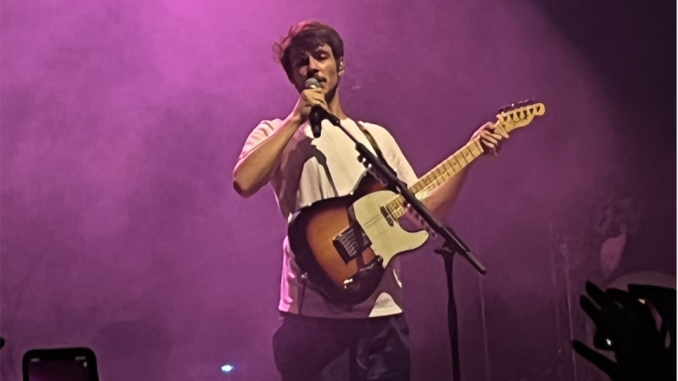 Alexander O'Connor better known as Rex Orange County had all six charges of sexual assault dropped against him. The trial was set for Jan. 3 but the charges have been dropped after the London court reviewed the case. In the fall 2022 he had been allegedly accused of sexually assaulting a woman multiple times in his home.
"Crown Prosecution Service decided that there is no merit in this case going to trial, not guilty verdicts were entered to all the charges," O'Connor said in an Instagram post.
The main motive behind dropping the charges was that there was no evidence besides the woman's accusation. Their partner released a statement that did not match up with the victim's allegations against O'Connor as well.
"I think he will gain his popularity back eventually because people will most likely forget about the situation and move on," sophomore Dua Rahim said.
Some former fans have altered their opinions on the singer. Fans have commented on his posts stating their opinions and a few apologized to him, while others are still uncertain with this situation and who to believe. Although the charges were dropped, there are still questions lingering in the minds of former followers of Rex Orange County.
"I don't want to support someone who doesn't deserve it. Just because the charges were dropped doesn't mean he didn't do it," sophomore Ava Harrington said.
When O'Connor was charged for sexual assault, he had to cancel his World Tour in 2022. It is unclear if it will be scheduled for another date but as of right now, there is none. It is also unknown if his music career will continue or not or if he will gain his popularity back,
"I'm not sure yet if I am going to listen to his music and I think his career will continue, it just won't be the same," Harrington said.