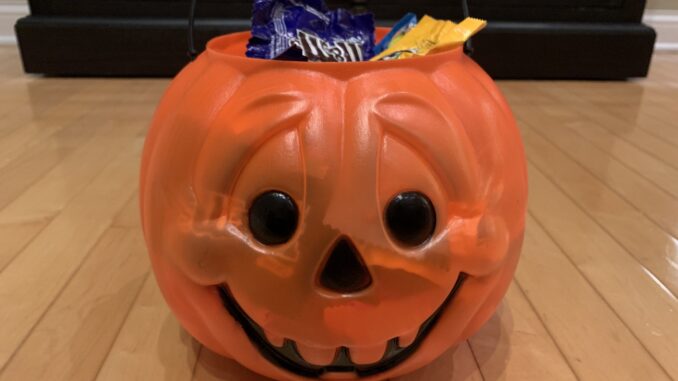 photo credit: Emma Clute
Halloween is quickly approaching, but COVID-19 isn't going away. There are a lot of uncertainties regarding the rest of the year and how to celebrate even with it being safer to go out than it was last year. I think trick-or-treating is one activity that people don't need to be unsure about.
Trick-or-treating is safe to participate in this year. The vaccine is the No. 1 factor in this, as it has made it much safer to socialize relatively normally. Even though children under 12 can't get the vaccine, there are many people above that age who have. This has made being around people significantly less harmful than it was before. As long as kids wear masks and keep about three feet apart, there shouldn't be any issue with them and their parents getting out of the house.
Last year, many people participated in one-way trick-or-treating; this COVID-safe system involved individually wrapped snacks being lined up for families to grab while social distancing, according to the CDC. This year is a different story.
Due to vaccinations, many people, as well as the CDC, are on board with classic trick-or-treating. However, other activities aren't as safe and should be avoided. Parties are one of them. Hanging out in a confined space where most people won't be wearing a mask is not a smart move, even if everyone is vaccinated.
Being outside tends to be the safer option these days. Visiting a pumpkin patch or going apple picking allows for open space to have a fun time while keeping a fair distance between everyone. Wearing masks can make this activity even safer.
For people uncomfortable participating in both trick-or-treating and open-space activities, there are always other options. Halloween movie marathons, decorating the house, pumpkin carving and family game nights are all fun ways to celebrate the holiday without excessive amounts of exposure.
Being comfortable and keeping everyone safe are the most important things to consider as the holiday season approaches. If people continue to social distance and wear masks when it's appropriate, next Halloween might not come with any safety concerns.