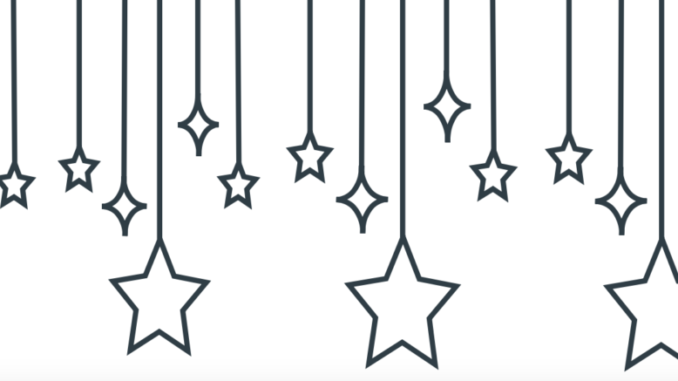 design: Audrey Selsor
Taylor Swift finally announced an official date for her 10th studio album during an award speech earlier this year at the Video Music Awards (VMAs), and I was ecstatic.
Being a lifelong fan and a lover of music, how could I not look forward to the release of new music Swift puts out. Her latest studio album was "Evermore", which was released in 2020 and since then she has just re-recorded older songs, making her new album "Midnights" her first fully new album in nearly two years.
On Oct. 21, I stayed up until midnight waiting to hear the new songs. Some fans suspected that the album would fit into the rock genre, which I was hoping for. Others assumed she would continue with indie-folk music like "folklore" and "evermore", while many were guessing she would go back to pop music.
When the clock struck midnight, I swiftly began playing the songs and at first I was let down. In my mind, I was expecting a completely different sound than what she had produced.
The album began and electric sounds were emitted from my speakers. I truly do enjoy all genres of music, but, I realized that I was not going to fall in love with this album on the first listen.
The opening song, "Lavender Haze", sounded eerily familiar to "I Think He Knows", a song off her previous album "Lover". While still being a good song, I went through a period of shock at first just because of the sound that I was not expecting.
The third song on the album, "Anti-Hero", the lead single now holds the record for most streams within the first day of being released on Spotify. To me, this is the worst song off of the album and some parts of it seem almost childish. I find the lyrics "It's me, hi / I'm the problem, it's me" almost comical. While the lyrical meaning of the song is significant, the repetition of this line ruins it for me.
My hopes weren't fully gone for the album though. The fourth song had a feature with Lana Del Rey, another artist who I enjoy, leading me to hold high hopes for their song together.
While Rey doesn't have her own verse which was a let down, hearing she and Swift harmonize was more than enough, making the vocals in this song one of my favorites off the album. Hearing Rey say "Are we falling like" is more than a heavenly experience and the angelic sound blesses my ears each time I listen.
The more I listened to "Midnights" that night, the more I began to enjoy it. The latter half of the songs were some of my favorites.
"Karma", the 11th track, is easily my favorite. I accepted the fact that the genre was going to be pop at this point and went along with the catchy chorus of the song. I have had it on repeat since the album was released. I am obsessed.
At 3 a.m. on Oct. 21, Swift had what she called a "chaotic surprise" for her fans where she released an additional seven songs. They are equally as good as the original 13, if not better, with my favorites being "High Infidelity" or "Would've, Could've Should've".
After I had reached acceptance of the album's sound, I loved it. While still not necessarily my favorite album of Swift's, it's new and still has time to grow on me.
As of now I would rank the album as a four out of five stars. I don't love everything about it and I am willing to admit that, but the parts that I enjoy are nothing short of amazing.