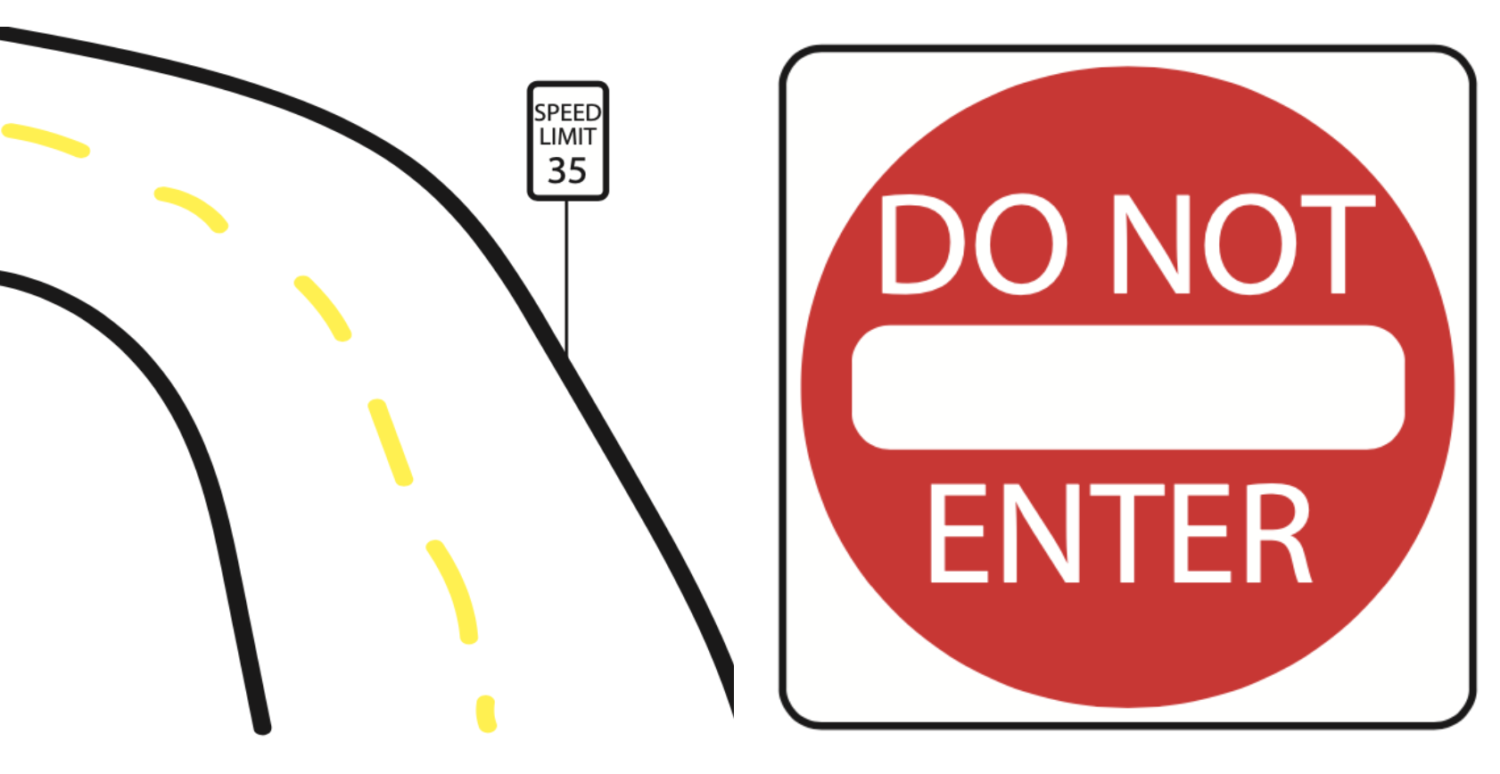 design: Makenna Shrager
"Driver's License": both a hit song by Olivia Rodrigo and a card many high school students hope to acquire. In order to work towards getting a license, students will have to attend one of the many driving schools in the area.
Students don't have to drive too far to find a driving school. For example, 1st Choice Driving Academy is only five miles away from the school, and First Drive Driving School LLC is six miles away from the school.
These schools help students learn more about the ways of the road to prepare them for their driver's test and get their licenses. Online driver's ed classes are also becoming increasingly popular, especially with COVID-19.
"I went through the online course on a website called iGottaDrive.com," sophomore Tyler Fu said.
In Ohio, teens can get their driver's permit at 15 and a half and can get their driver's license at 16-years-old. However, there are tests one must pass first in order to get their permit and license.
"Over 90 percent of our students are teens taking driver's ed for their first driving license," First Drive Driving School LLC owner Andy Rogers said. Completion of driver's ed, 50 hours of driving and holding a permit for six months "qualifies you to take the driving test with a state driving examiner, and passing that test is the last requirement."
The class experience can vary from person-to-person and company-to-company. The choice to take driver's ed online or in person can also affect this experience.
"I did in-person classes at First Choice," sophomore Alyssa Abdelrazek said. "The classes were basically a big slideshow presentation that our teacher would read and there were a lot of videos we watched. We played Kahoot! every day and occasionally answered questions from the DMV handbook."
If someone takes driver's ed in person, it is typically set into eight sessions with about three hours per day. In the online option, someone must complete the course in a minimum of 24 hours total, with a maximum of four hours per day.
"I think the rules are pretty reasonable," Fu said. "I hit the four-hour mark a few days, and I think it was a good idea because it makes it so you can't just skip through the whole thing in a day."
All of the rules can make driver's ed a lengthy and time-consuming process for students though. Along with this, students typically have to complete 50 hours of driving practice before taking their driver's test.
"The 50 hours of driving is reasonable, but the in-class time is kind of excessive," Abdelrazek said. "I understand it's important to learn the road rules, but you won't actually know how to drive unless you're physically in a car doing it. The sit-down class is necessary, but maybe not 24 hours of it."
In-car training is an essential part to learning how to drive. It takes a student in a car with an expert to help learn how to improve driving skills.
"In-cars start by working in low traffic areas to be sure your eyes, hands and feet are coordinated enough to safely control the car. The second lesson deals with roundabouts, big intersections, lane changes and we introduce freeway merges and exits.
The third lesson is about rural driving, smaller roads with curves and hills. The final lesson normally goes to downtown Columbus and OSU campus where there is high traffic, many pedestrians and lots to manage," Rogers said.
Driver's ed helps students learn more about the rules of the road. There are also tips given that help improve driving skills. Without driver's ed, students would start driving without being prepared, which would put numerous people in danger.
"The benefits of driver's ed depends on how much attention you pay, but I think you really can learn a lot. It can teach some pretty valuable things," Fu said. "In-cars are pretty important because you can get tips and get a hands-on-experience with someone who was trained for it."
With all aspects of driver's ed considered, it is apparent that it's very important for teens as it leads to a big step of independence when they are able to drive.
"I would say my overall experience was good; there wasn't anything too bad about it," Fu said.