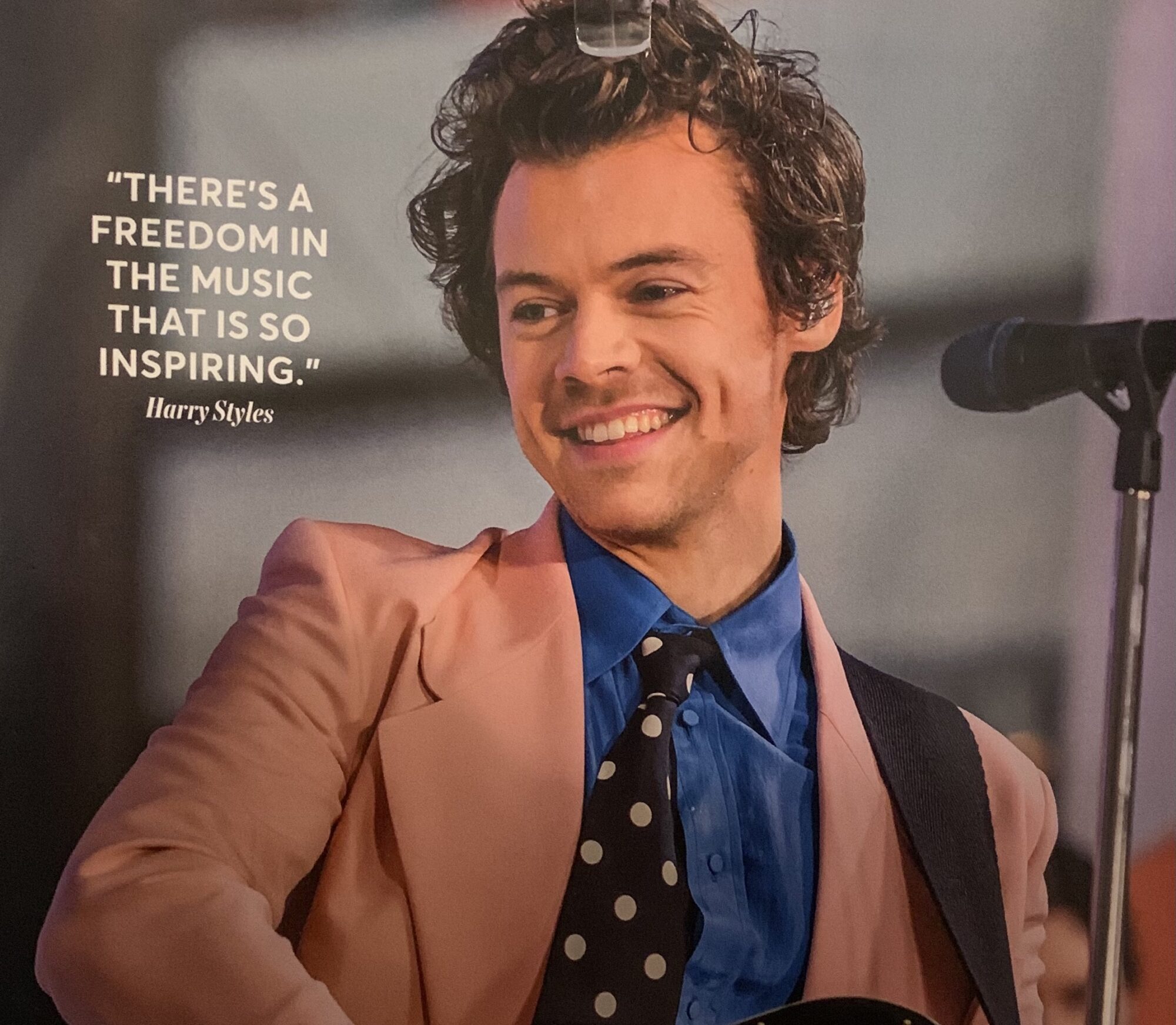 photo credit: Emma Barnhart
With the spread of COVID-19 decreasing, concerts as well as other events that were pushed back are now finally able to take place.
From Harry Styles' Love on Tour concert being postponed in 2020, he has made it possible to perform across the United States, and now has 34 dates planned to go to the United Kingdom, Europe, and South America.
"If he was able to do a full U.S. tour, I'm not shocked that he's able to pull off a tour all over the world," Styles fan and sophomore Paige Sanford said as for Styles will be going to big cities such as London, Manchester, Paris, Berlin, Madrid and Mexico City.
Styles was born in the United Kingdom, according to All Music, so his tour will give him the chance to visit his hometown.
"For him to be able to perform where he grew up is really special," Styles fan and sophomore Ellie Logan said.
With people still concerned about COVID-19, Styles has reacted by enforcing safety protocols on whomever attends his concert.
"He's making people wear masks and bring vaccination cards or a negative coronavirus test," Sanford said.
Styles himself has also taken action to try and prevent the spread of the pandemic and keep everyone as safe as possible.
"He puts a mask on immediately after he leaves the stage, and encourages people to get vaccinated," Logan said.
Many fans are also anticipating Styles' tour outfits because of how his multiple outfit designs had shined on his U.S. tour, according to Vogue.
"I'm excited to see his outfits since I loved how fun and creative his U.S. tour looks were," Sanford said.
Styles' supporters across the country are excited to experience him live.
"It gives people across the world the once in a lifetime opportunity to see Harry that people that attended the U.S. tour got," Logan said.
Fans are hopeful that with the tour coming so will new music.
Based on the rumors about Styles' third album, "I think he's definitely working on something," Sanford said
His supporters are hoping that Styles will be releasing this possible new music soon.
"We can go into a new music era of his and hear this new music on his tour," Logan said.
Styles breaks down fashion barriers and norms and creates a space where people aren't afraid to be themselves.
"His ability to fully be himself inspires people around the world to do the same," Sanford said.
Styles always encourages his followers to treat people with kindness and to spread love to one another.
"He spreads such a positive message to everyone which gained him global support," Logan said.