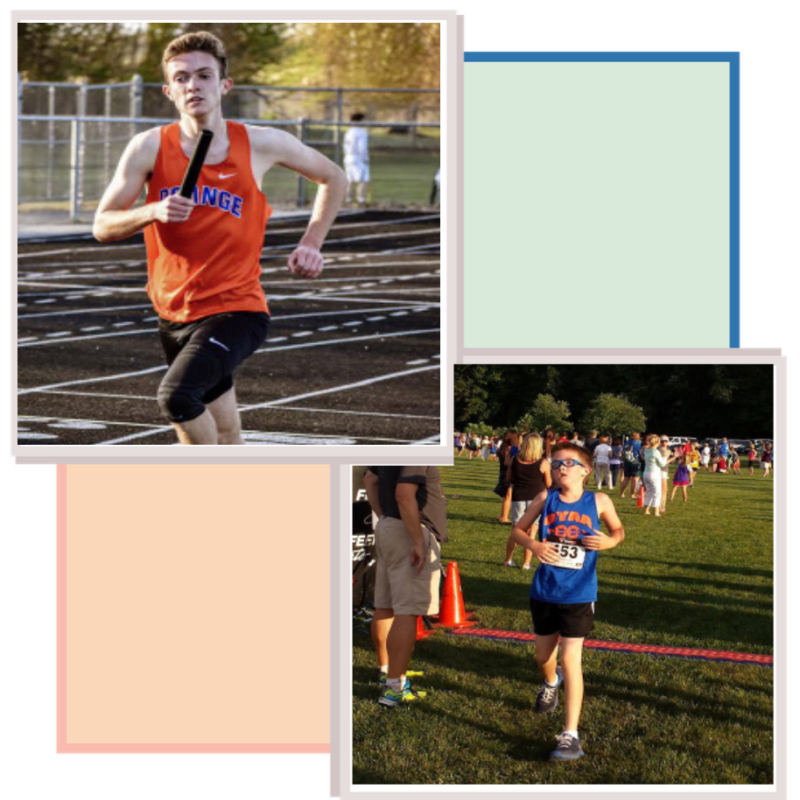 design: Lily Clark
permission to print photos: Eric Kiekeben
Video games mean different things to different people. Whether an avid gamer or one who plays every now and then, one who plays on console, PC or even mobile, there are so many different ways people can enjoy video games. Like other forms of entertainment, video games often bring people together, too.
Recently, "Retro Bowl" has stolen the spotlight, especially for high schoolers. Even though it isn't a brand-new game, the mobile game has gained a lot of popularity for its relatively simple yet addictive football gameplay.
Sports video games, like "Retro Bowl", tend to fall into their own category apart from other types of video games. For many, sports video games were the first types of games they played as a child. They can bring back lots of memories of close matches against friends, or just competing over and over to see who can be the best.
Since sports video games hold a special place in many people's hearts to this day, I will be ranking my top five sports video games of all time. I'll consider their reputation and overall popularity, but this will also largely be my personal opinion as all the games on this list have been a major part of my own childhood— the ones I found the most fun and addictive.
In fifth place comes "NCAA Football '13". It would probably be ranked even higher, but I was never much into football or football games as a child. However, that just helps prove how fun this game was. Even without knowing much about football, I'll never forget how fun this game was to play at my friend's house, even if I didn't know every aspect of the game. The NCAA Football games also have a great reputation, and so many football fans are still upset that these games stopped getting produced.
These were tough to rank in order, but next up is "FIFA World Cup '14". Like the last game, I was never much of a FIFA fan either, but this game was so fun to play against my friends when they came over. Sometimes, we would play a game of world cup soccer outside, then come in and play this game on my Xbox 360. Good times.
While this one was a gem, unfortunately I did not play it as much as I should've, and a lot of "NBA 2k" fans may be upset this one isn't higher: "NBA 2k17". Probably the best 2k I've ever experienced, I sadly never took advantage of how great this game was and all of its unique features. Nowadays, most editions of 2k feel more or less the same. I highly regret not playing this game more; it definitely had potential to be first.
"Forza Horizon 1" comes in second place for me; while "NBA 2k17" might have been the better overall game (although it's up in the air), I had loads of more fun as well as hours played here, so it edges out 2k17 for second. Many exclude racing games from other sports games, but I decided to include it here since it was such a big part of late elementary school and early middle school for me.
Perhaps the best sports video game of all time may not be obvious, but in terms of the most iconic, it shouldn't be much of a surprise. "Wii Sports Resort" comes in first place as my best sports video game ever. Of course, it isn't the most intense or realistic sports game of all time. In fact, it's towards the bottom of those categories. However, the variety of sports this game had available to play was incredible. And nothing was more fun than being able to sword fight or bowl against your friends but also being able to play frisbee golf against your family; it was a game for everyone, which is what sports video games should be all about.