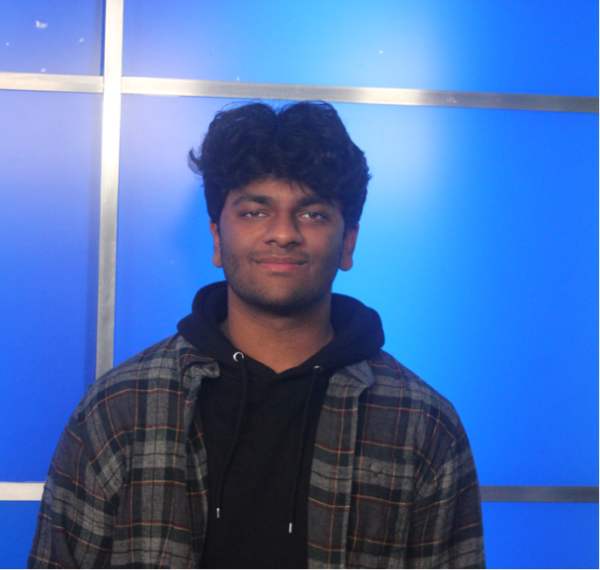 design and photo credit: Mazzy Seigneur
permission to print photo: Rushil Lingichetty
After the U.S. pulled out of Afghanistan, children in the country were exposed to the wrath of local warlords. One may be asking how they can help from halfway across the globe. UNICEF Club at the high school aims to solve this problem by providing opportunities to do just that.
Originally created in 1946, the United Nations International Children's Emergency Fund (UNICEF) is an initiative to secure a well-being for children around the world, according to UNICEF's official website.
"UNICEF is an organization responsible for providing humanitarian and developmental aid to children worldwide. UNICEF works in over 190 countries and territories to save children's lives, to defend their rights and to help them fulfill their potential, from early childhood through adolescence," Club President of UNICEF Club and senior Rushil Lingichetty said.
Following a shortened and atypical school year and a strange year due to COVID-19, members of UNICEF Club were excited to return to normal and see what they could do this school year.
Senior and third year club member Josh Hertzfeld said he is most excited to continue to fundraise and advocate for humanitarian issues that are important to him.
UNICEF club members are looking for new and unique ways they can help support the organization. They plan to fundraise through sports tournaments, movie nights, marathons and many more fun activities.
"I'm most excited to see what sort of unique events our team can think of and plan this year. Because our club is set up as more of a volunteer group rather than a regular club, we openly look for all of our members to speak up and share their ideas on what sort of events we should hold," Lingichetty said.
UNICEF Club has many leadership positions available this year that are currently open to new members. Students who enjoy government and planning events would be a perfect fit for this club.
Lingichetty said new members will have their ideas heard and will gain experience through the planning of fundraisers and by learning about humanitarian issues all over the world. In addition, members will receive service hours for the work they accomplish.
Similar to other years, UNICEF Club members have been hard at work planning multiple interesting events for this year.
"Last year we raised over $2300 in one week by having a fundraiser in which $2 was donated for every mile a participant ran. It was a big success," Hertzfeld said.
Additionally, the club has been successful at creating opportunities for Orange High School students to help UNICEF.
"There is a trip to Washington, DC in March that all of our members will be invited to where we will spend three days meeting other high schoolers from across the United States and meeting with representatives in DC to advocate for national level change. So, if you're interested in government, enjoy planning events or just need service hours, definitely consider checking the UNICEF club out!" Lingichetty said.
While new members can expect to put in work, they will also have the opportunity to work with their peers to create positive change.
"My favorite part is the opportunity we get to work with our friends and give our input into what sort of events the club should have. It feels like everyone's opinions are being heard even if we are new to the club," Hertzfeld said.
UNICEF Club is advised by Media Specialist Austin Nunn and meets in the library every other Thursday.