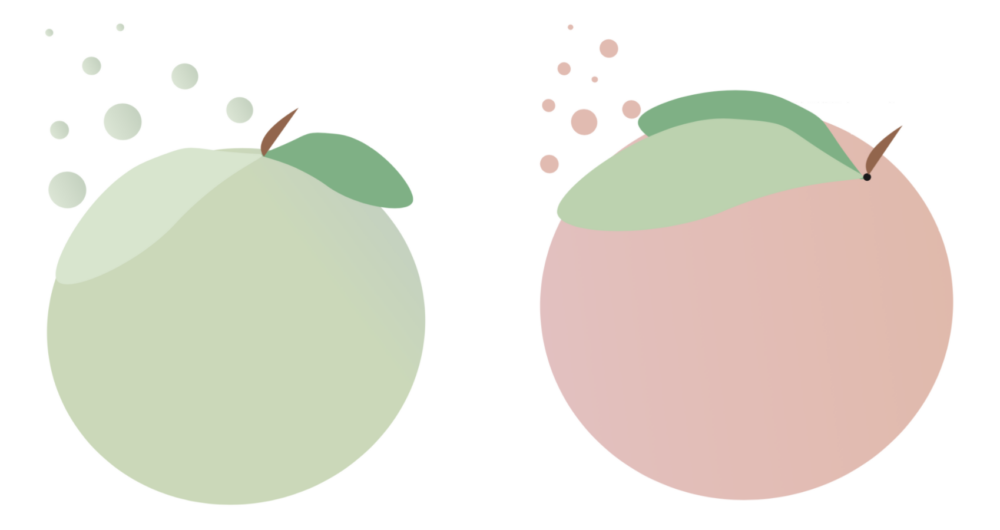 No sugar, no carbs, no fats. Extremely restrictive diets are becoming increasingly common as more people are looking for easy, quick methods to lose weight, even if it means it will cost their well-being.
Many teens are using fad diets that promise quick weight loss to help cut calories and stay healthy. A junior girl accounts her time she tried a multitude of diets including keto, vegan, high protein and no sugar.
This junior said she tried a diet that restricted her to little or no sugar midway through her sophomore year to gain more energy, instead the opposite happened.
"I originally cut out sugar to give me more energy during my tennis matches. After being on the diet for a week, I realized I was more drowsy than usual," the junior said.
She had a similar experience earlier in the year while she was trying keto, a popular diet that reduces a person's intake of carbohydrates.
"After starting Keto in September, I started experiencing headaches and a lack of energy more often than usual. The diet was also extremely restrictive making it hard to eat most foods. I had to give up foods I used to eat regularly, and I didn't have as much freedom to choose what I wanted to eat. I also wasn't able to eat out at restaurants as often as I used to," she said.
While these fad diets seem to never work, she found a healthy solution to her problem.
"I did my research on healthy eating and downloaded an app to track my daily food intake. This helped me consume fewer calories per day without restricting the amount of food I eat," she said.
These types of diets are potentially harmful for teenagers as they do not provide sufficient nutrition which, in turn, can lead to health concerns.
"These diets are not recommended for teenagers unless they are under the supervision of a doctor, and it is for medical purposes. These diets can lead to unhealthy behaviors that may cause issues with growth in teens," Health Teacher Katie Duy said.
Fad diets like these are essentially restricting what or how much of a food one can consume to help them lose weight by eating less. Many teenagers go on fad diets, unaware of the health risks, to try and quickly lose weight and adapt to societal norms of being fit.
Junior Aanya Tummalapalli said she believes teenagers go on diets in part to lead a healthier lifestyle but also to look like celebrities and people they look up to.
Teenagers who are active or play a sport should be extra wary of fad diets as proper nutrition is extremely important for them to have enough energy, perform well and recover from injuries quickly.
"Athletes' diets are similar to a normal person, but they do need more calories and an increase in carbohydrates, proteins and fats," Duy said.
There are many obstacles teens must overcome to successfully stick to a fad diet, and therefore, this can cause many teens to quickly give up and try alternative methods that are unhealthy. While improper nutrition is incredibly damaging during a person's teenage years, it can also lead to life-threatening health problems later in life.
"A healthy diet helps a person live longer and assists in protecting the body against diseases, such as heart disease, type II diabetes and cancer," Duy said.
With the amount of work required to commit to a fad diet, some teenagers may turn to diet branded items and 0 calorie snacks to help them lose weight.
"Lower fat or diet items may seem like they are healthier for you, but a lot of times they are often processed foods with high amounts of sugar and other unhealthy ingredients," Duy said.
Having a complete and nutritious diet instead of limiting oneself by using a fad diet is crucial to leading a healthy lifestyle.
"Some things you can do to improve your diet can include drinking a lot of water, reducing your fat and sugar intake, keeping track of what you are eating with an app, and eating plenty of whole grains, fruits and vegetables," Duy said.
Along with diet fads damaging a person's well being, the obesity epidemic has been chipping away at the life of Americans since the early 1990s. The numbers have been rising at very dangerous rates, yet there is very little effort from people to help lower the numbers.
The United States is currently the country with the highest percentage of obese adults in the world. While there are other countries that are close to the same amount, such as Mexico and Canada at 29 percent, the United States still remains at the top, according to World Population Review.
"The last update on obesity in America was conducted during 2017-18, and it showed that a little over 42 percent of the population was considered obese," Family Consumer Science Teacher Jasmine Reilly said. "Many countries around the world tend to have a healthier relationship with food, but the reality is that a large portion of countries are adopting poor eating habits and having rising health concerns similar to the United States."
Obesity is also common in high schools. 15.5 percent of students currently enrolled in high school are classified as obese. The state of Ohio is between 15 percent and 20 percent.
"I do have friends who struggle with this problem as well as people outside of school," Sophomore Reagan Hoy said.
To reduce obesity, schools can help by encouraging students to make healthy decisions while at school, by giving them healthy meal options at lunch and encouraging them to engage in physical activity in and out of school, according to the CDC.
"We can reduce the risk of obesity and the problems that stem from it by educating ourselves. We need to do our own research on what our bodies need vs what would be considered excess," Reilly said.
Education plays a large role in the prevention of obesity in the United States. According to the CDC, 35.5 percent of adults who didn't finish high school are now obesef, compared to the 32.3 percent of high school graduates and the 22.2 percent of college graduates.
Although, obesity doesn't just affect one specific group of people. It affects everyone: people of different ages, races, ethnicities and social status. However, it can affect some groups of people more than others.
"Many minority groups of people have not had equal access to healthy food options for decades, which has led to obesity in those pockets of our culture," Reilly said.
According to the CDC, the presence of obesity is highest in Hispanic men at 45.7 percent, while non-Hispanic black men are at 41.1 percent and non-Hispanic white men are at 44.7 percent.
Other factors, like sickness and mental illness, can also make a person more susceptible to obesity. Mental illnesses, like depression and anxiety, are examples of this.
Some medicines that treat depression and anxiety can cause people to gain weight, and overeating/poor food choices are also connected, according to healthline.com.
People may also use eating as a way to escape from the reality of life, which can lead to obesity problems.
"Some attribute it to genetic disorders while others experienced trauma and are trying to find a way to escape from the pain," Reilly said.
The obesity epidemic is a very large problem, but there are many ways that Americans can help fix it. It will involve effort from all generations of people, along with the government. It is also an individual effort as well.
"Right now, you only have to worry about your own bodies, but 10-15 years from now, many of you will be starting families and you will start to concern yourselves with the health of your future children and/or spouse," Arnett said. "If you have someone in your life who you love and who you know falls into the obesity category, I recommend you learn about the reasons why they are obese because so many different life situations lead to obesity."
In order to combat obesity and make sure students are eating in an effort to give them increased stamina throughout the school day, the school cafeteria dedicates much of their time to creating a healthy and well balanced menu for all students to enjoy.
The school serves many students throughout the day during both breakfast and lunch to feed their learning. The school offers various food options to ensure that students can find something that all can enjoy.
"We serve approximately 950-980 students a day," Food Service Manager Christine Swenson said.
Many students depend on these school lunches every day. Therefore, it's very important that food is available for students to eat.
"School food is very important in contributing to a student's well-being," Director of Chartwells Education Dining Services Kathryn Tropeano said. "The foods provided to students in their schools could be not only the healthiest meals these students receive, but they may also be the only meals they can count on receiving." Chartwells is a New York company that partners with school districts to advise them about healthy school meals.
This school year, students are able to receive one free breakfast and one free lunch meal each day. This waiver helps make school meals even more accessible to all students.
"This waiver is in response to COVID-19," Swenson said, "The waivers increase funding to balance operational needs with the goal of providing nutritious meals."
It's also important that the school serves foods that the students would want to eat. There are various ways that the school finds foods to serve to the students that are both healthy and appealing to the kids.
"Our food service director continuously researches new products. Managers sampled new products before deciding to try them on the menu," Swenson said. "We also find new products through state and national food conferences."
The school works hard to find meals to serve students that are appetizing and thus students will want to buy lunch from the school more often.
"The top lunch items this year so far are delivery pizza, Asian Creation with popcorn smacker chicken and brunch for lunch," Swenson said.
Food is important in fueling students' brains to help them as they learn during the school day. This furthermore proves the importance of eating nutritious foods to students.
"The brain demands 25 percent of our body's energy requirements. Therefore, it's extremely important to eat and eat healthy as this is the way the brain receives its energy," Tropeano said. "Our brain functions best when receiving healthy fuel versus processed, carb-filled foods."
The foods that students eat can actually end up affecting their performance in school and everyday life.
"Having a balanced diet can certainly improve all aspects of well-being," Swenson said.
If students eat a healthier diet, it will lead them to having more success during their day than if they were to have an unhealthy diet. This is why it's important that students eat well.
"Since we know that our brains need energy to function and we know that the healthier foods we eat, the better the brain will function, it indicates that our choices will directly affect our learning and living," Tropeano said.
There are various things students can be eating that are proven to help them excel throughout the day.
"According to the USDA, students should incorporate protein, vegetable, fruit, grain and dairy in their daily diets," Tropeano said. "Sugar, salt and highly processed foods are limited or eliminated."
There's a strong importance of making sure students are eating enough and not going through the day on an empty stomach. Otherwise, students wouldn't be able to perform as well.
"Without nutritious and well-balanced meals as part of the student's daily routine, the student will feel tired, unable to concentrate and will more than likely get headaches and become moody while trying to deal with an empty stomach," Tropeano said. "Instead of focusing on academics, the student is distracted by the hunger he/she is feeling."
There are multiple differences in how a healthier diet can affect a student more positively than an unhealthy diet can. Students' moods can change even based on the foods they eat.
"Highly processed carbs will turn into blood sugar and though it'll momentarily give an energy boost, it will be short lived. As the blood sugar level nosedives, it will ultimately cause tiredness, crankiness, etc.," Tropeano said. "Eating foods that don't convert to sugar is very important to maintain a good balance, so things that don't contain carbs or don't convert to sugar are important in the diet."
With the daily struggles that students face regarding diet fads and obesity, it can be very difficult to sustain energy throughout the rigorous school day. Luckily, the school makes the whole process easier by providing the necessary meals and education in order to expend energy properly.