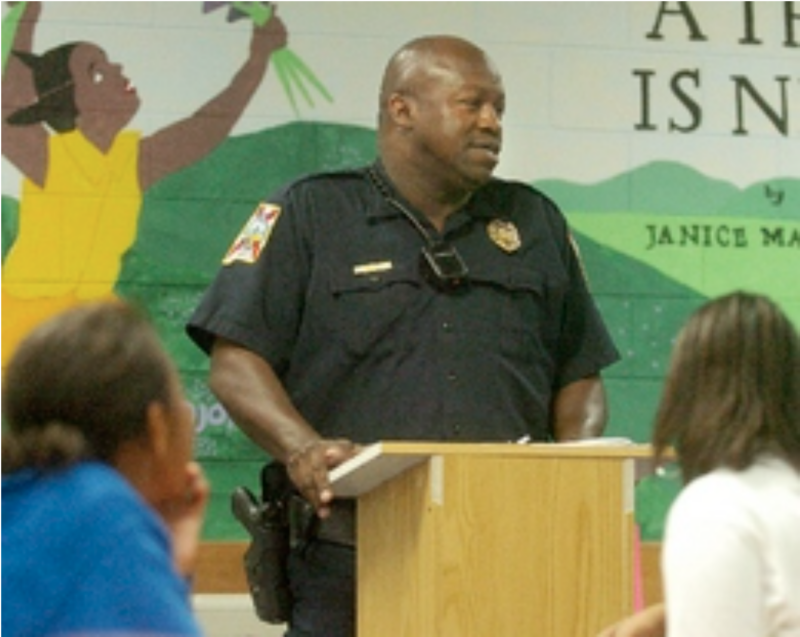 permission to print image: Gale
In April, Deputy Matt Roy joined the school staff, replacing the old resource officer Deputy Rob Martin.
Roy and Martin were both on duty for a week in April before Roy took over full duty.
"Our old school resource officer was Deputy Martin, who took another position in the Delaware Sheriff Office. He is being replaced by Deputy Roy," assistant principal Joshua Battistone said.
The role of school resource officer was implemented in 2008, as an endeavor to maintain a clean, safe, secure and uninterrupted learning environment.
"I joined in order to bridge the gap between the youth of today and law enforcement officers," Roy said.
The purpose striven for by a school resource officer is the implementation of crime and violence prevention and the fostering of cooperative relationships between the schools, the community and the Sheriff's department.
"The School Resource Officer (SRO) Unit reflects a nationally accepted program that places law enforcement officers within local schools. This program was designed to develop partnerships between law enforcement and the school community. An SRO is a trained, experienced law enforcement officer who is assigned to a specific school by the appropriate law enforcement agency and the Olentangy School Board," according to the OLSD website.
The ultimate goals of the school resource officer are to promote a safe and positive environment with positive development and personal responsibility to young people, families, teachers, and school communities; to provide a visible and positive image of law enforcement by serving as educators role models, and confidants for students; and to assist young people in making positive choices in their lives.
"By working at Orange to ensure the well-being and safety of the students and staff; I hope to gain great working relationships with the kids and staff by being a mentor, educator and friend," Roy said.