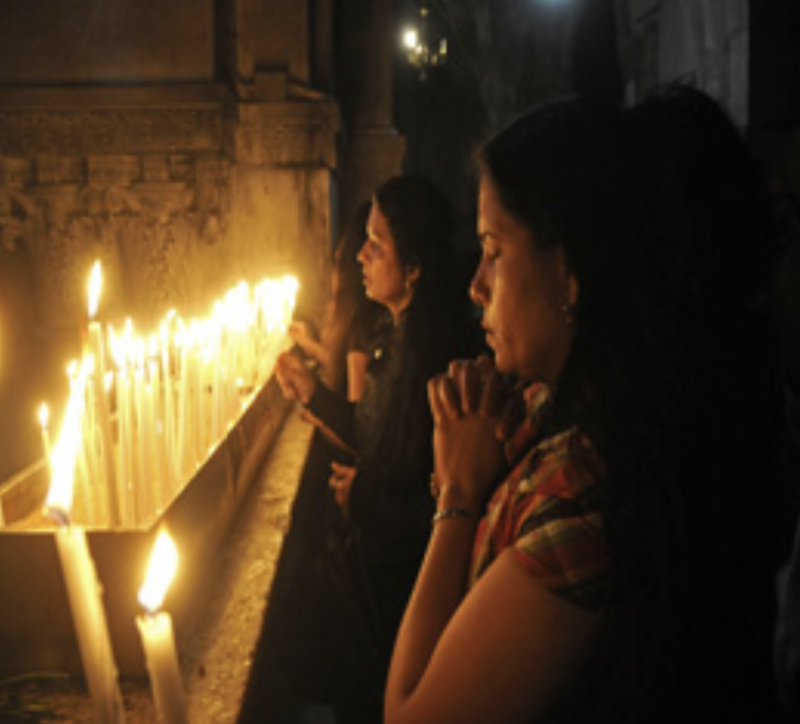 permission to print image: Gale
Lent is a period of six weeks where participants give up something for 40 days before Easter. Lent has been around since 325 CE.
This year, Lent began on Wednesday, Feb. 17 and the official end of Lent falls on April 3, the day before Easter.
"My family and I celebrate the holiday every year to mark the beginning of the Lenten season," senior Ainsley Bell said.
This period is 40 days and six Sundays, however, Sundays are excluded from this period of fasting. Mardi Gras is also celebrated the day before it begins.
In preparation, families celebrate Mardi Gras (Fat Tuesday) where they come together and eat a meal, traditionally full of fatty foods.
"Our tradition is that we always eat appetizers, that includes potato skins, mozzarella sticks, popcorn shrimp, jalapeño poppers, and spinach with artichoke dip," Bell said.
King Cake is also a common dish served on Fat Tuesday. This cake is made with brioche dough and has fillings such as cinnamon, chocolate and cream cheese.
The cake is usually decorated with Mardi Gras colors, such as gold, green and purple. What makes King Cake most unique is there is a small, plastic baby figurine buried in the cake.
"I would describe Fat Tuesday as enjoyable," Bell said.