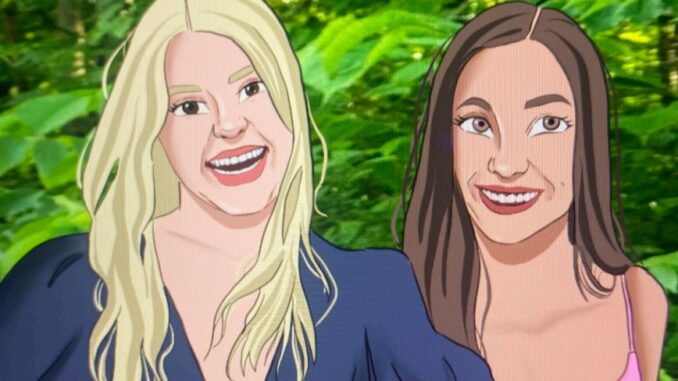 illustration: Josie Phelan
design: Morgan Kubetin
This year has been a whirlwind of craziness with a pandemic, an election and new forms of social media that have changed the way Americans are living their lives. After a long year, that most spent confided in their homes with their wives, husbands and children, the holidays came to save everyone's sanity. My family and friends are my saviors in terms of helping me keep my sanity through quarantine, senior year and now the holidays.
I won't bother to complain about the long summer because I deeply enjoyed the months of relaxation. I enjoyed days spent never turning my head away from the television just as much as the next teen. However, once senior year began, I felt an immense amount of pressure and stress to perform well and get into college.
I felt like this August through the end of October until my family began preparing for Thanksgiving and I saw my siblings and parents all together, And I saw right in front of me what's most important in life: my family.
This feeling is warm and safe and that's what I love about the holidays. After Thanksgiving is my favorite part because then we put up the tree in preparation of my family's favorite time of the year.
For generations, my step-dad's family has put up a jaw-dropping amount of Christmas lights. The local "Griswold House" can't even be mentioned in my house because my step-dad has some sort of unspoken war with the man he's only met once.
As you may have assumed, my mom and siblings get pulled into this lust of lights and we spend most of the beginning of December reassuring my step-dad he has the best lights . . . I think Alaska could see our house a t night. It's so bright.
As much as we pick on my step-dad for his craziness over the lights, it's still one of my favorite parts about the holidays because then my mom, siblings and I have even more fun picking out his Christmas present, which is always more lights!
While the holidays normally make everything happening in the world and my personal life feel minuscule, COVID has intervened with that relaxation. COVID has created an awkwardness within my family when it comes to "events" like a grand-child's birthday because everyone is treating the pandemic differently. My family's "COVID fear" ranges from terrified to careless so gathering together has been extremely complicated.
Every time we have tried to quarantine in advance of a family gathering, there is always one family member that ruins it for everyone. Therefore, we have yet to see any of my family for the holidays, and I probably won't end up seeing them.
While it's sad I can't see my relatives this year like many others, my family has learned their "tech ways" I call it. In order for us to stay in touch with everyone, my family, including my great grandparents, have learned the ways of zoom, skype and many other online sites that allow us to video chat and text to stay in touch.
The saying, "absence makes the heart grow fonder", I have never been a believer of, probably because I have no experience being away from my loved ones, but it is so true now that it has been almost a year since I have seen people I saw on a daily basis.