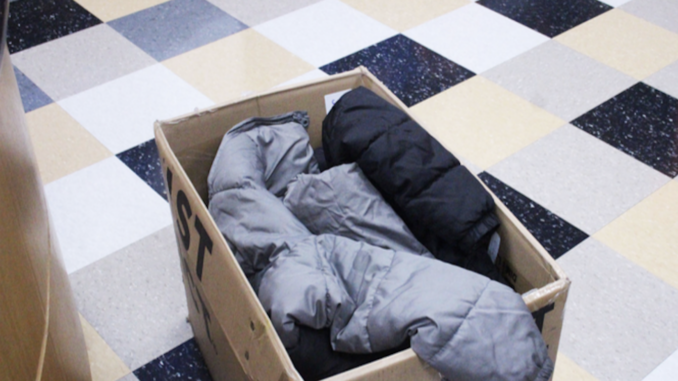 photos and design: Carissa Long
Orange high school has countless clubs and extracurriculars students can participate in varying from coffee club, to medical club, to interact. DECA may be something for students who haven't found something that appeals to them yet. DECA is a worldwide organization for students interested in making careers in finance, marketing, hospitality and management. It is a way of preparing students for their futures.
DECA will allow students to receive a first hand account of their potential career. "Through DECA, students obtain real world experience interacting with local businesses and professional individuals through competitive events," Marketing teacher and DECA Adviser Chrystal Shanahan said.
Students should consider joining DECA as a way to see if a career in business or marketing would be something they would enjoy, or if they know that is what they want to do, some real experience will be gained. It can also just be a fun way to meet new people and learn more.
"They will also get to network and meet new people from other parts of Ohio at state conferences and competitions and all over the world at the international conference. DECA is a lot of fun and many of the students involved in the organization are very excited to be in the program," Shanahan said.
Students in DECA are able to participate in various categories at their competitions. Some include principles of marketing, decision making, individual, team, entrepreneurship, campaign, business operations and finance.
"Districts are held at the Hilton in Easton, states are held in Downtown Columbus at the Convention Center and the International Career Development Conference (ICDC) is typically held in either Anaheim, CA, Orlando, FL or Atlanta, GA," Shanahan said.
Last year, the state and ICDC competition were cancelled due to COVID-19. As of now, the district and state competitions are postponed, but having virtual competitions instead is being considered.
"We are entertaining the idea of having virtual competitions for districts (in January) and states (in March), but nothing has yet been decided. There is still no plan for our International Career Development Conference which is currently scheduled to be in Anaheim, California in April," Shanahan said.
This year as a service project they are running a coat drive that will last from Dec. 14 through Jan. 15. Students are able to drop off coats at fort orange and other points throughout the school.
If you can donate a coat, "they will benefit those who are less fortunate. All coats will be going to the faith mission," senior Reina Suatter said.
Running the school store, Fort Orange, looks very different this year as well. Now, students order what they want on their phone, pay with a credit card and it will be delivered to them.
"Once we receive their order in our cash register, we will fill their order and deliver it to their table in the cafeteria. All students have to do is select delivery, enter the school's address and then enter their table or classroom number in the apartment part of the address," Shanahan said.
If selling items at Fort Orange, going to competitions, or gaining experience in marketing seems appealing, any junior or senior can be a part of DECA. All students have to do is take Marketing Principles as Juniors, and Integrated Marketing Communications and Marketing Internship as seniors.
"Every profession could use a business degree," Shanahan said. No matter what students want to do, being a part of DECA could be beneficial.