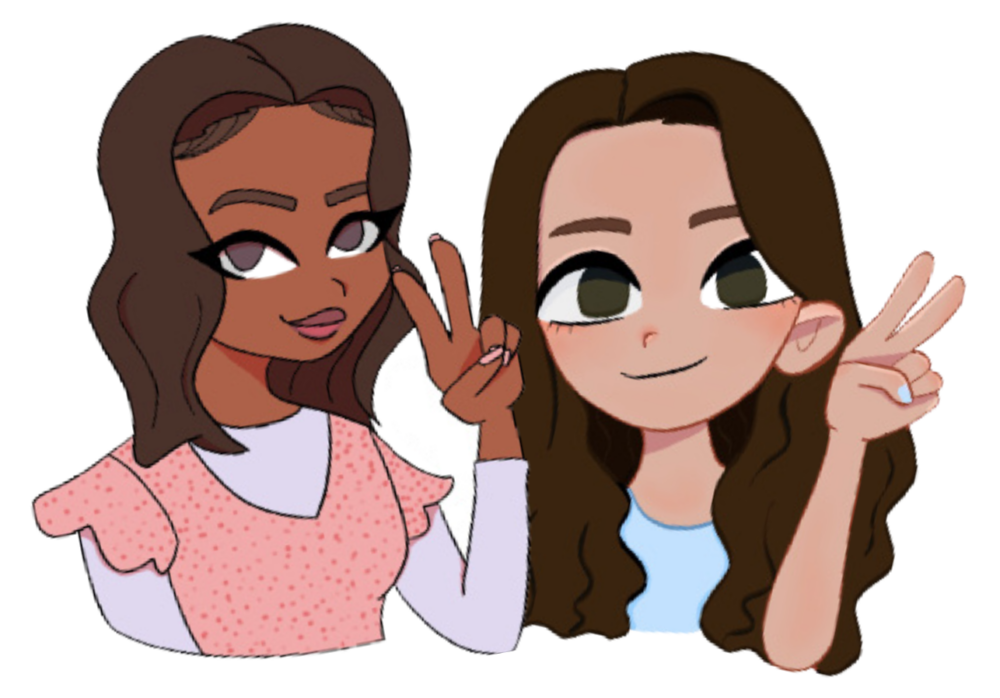 design: Natalia Favila Inacua
illustration: Ainsley Robare
Like every other senior, I drowned myself in a flood of college applications by writing essays, researching schools and breaking my bank in college fees. Though it was nothing but stress and constant rigor, it gave me a new love for self-reflection and confrontation.
As I progressed through middle school and high school, I never took the time to think about myself; all problems that were too difficult to deal with were ignored and pushed aside. For years, I carried myself with pent-up anxiety hoping that it would go away, but it never did.
The worst problem was choosing to disregard my largest struggle: the loss of my dad and his battle with leukemia. I never let myself process or come to terms with his death, and it took a serious toll on my well-being.
However, the college application process forced me to focus only on myself. I spent hours answering questions about how I have dealt with different aspects of life, who I was as a person and how I wanted to make an impact on society. Most importantly, it gave me time and courage to finally let memories of my dad come back into my life so I could grasp the idea of how to move on.
This two-month process of self-reflection gave me the opportunity to learn how to grow and finally face all the adversity that I had previously put in the dark. It was no longer possible for me to ignore my past; I had to face it directly.
Confronting the loneliness I experienced from losing my father was miserable to undergo; I finally exposed my vulnerable self to those around me. Friends and family let me break down in front of them, share my perspective regarding my circumstance and they listened to my hardship.
Nevertheless, dealing with the things I attempted to forget gave me much needed closure and improved my overall well-being. It took my whole life to realize that giving ourselves time to think about who we are and what challenges have plagued us in the past is essential to our own self progression.
I decided to center a large amount of my college essay around my father's cancer and how I grew up without his presence. Being able to complete such an unendurable task, it helped me to better accept his death and it let me see that despite my tragedy, I could still acknowledge his impact.
The loss of my father was no secret, but I never allowed myself to put my thoughts and feelings together or share my sentiment. Writing allowed me to express my frustration and sorrow, and doing so released me of the pent-up anxiety that I had faced previously.
In an ever demanding, fast paced society such as ours, finding time to face our difficulties head on can be extremely tough, but it is so important to do so. Our minds are trained to think that we must always progress and move forward, but sometimes we can only move forward after taking a couple steps back; we need to give ourselves time to reassess our past.
College applications gave me months of sleepless nights and worry, but it gave me the chance to remember my dad. Someone who I never want to forget.