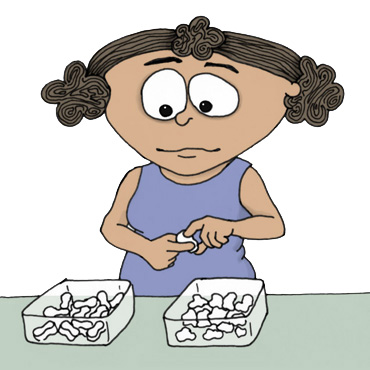 permission to print image: Gale
Towards the end of the school year last year, school went from being in-person to being online, resulting in what seemed like an extremely extended spring break due to the rise in cases of COVID-19. This year, since school has returned in a hybrid schedule, it's taken a lot of adjusting for students and teachers due to the amount of safety precautions that are required.
As for teachers, their usual lesson plans had to be revised. Since students aren't learning simultaneously, teachers must plan carefully and make sure they don't get the groups mixed up.
"If you're a B track student, they're doing something the A track students did the day before. If you get a virtual assignment, it either follows what you did in class, or it precedes what you're going to do in class and it gets discombobulated," biology teacher Kevin Guse said.
Instead of being at school about 25 weekdays each month, students are at school in person about 10 days a month. Students have to spend a lot more time practicing material at home because they are not at school in person every day.
"With virtual assignments, you have to be more independent. Getting mixed up between groups A and B can make it harder to learn at a fast pace. I feel like I'm forced to teach myself a lot more than usual, and it can get really frustrating," sophomore Achintya Perumul said.
Science labs had to make a larger adjustment than most of the other classes because of the number of hands-on activities there are. The school is trying to reduce the number of places that previously transferred a lot of contact between people.
"I'm doing the best I can to try to mimic the labs we've done in the past, but at the same time there are strategies where I can divide out the samples and supplies ahead of time so there's less touching of things," Guse said.
Luckily, most major labs don't occur until the second semester such as the cat dissection that happens in Anatomy class. Depending on if students are able to continue to be in school in-person, students can look forward to doing those labs.
"If we're here the kids can still do it, but when they use the scalpels, they'll have to clean them, but they'll have gloves and masks on so they'll still be able to do it," anatomy teacher Tammy Sensibaugh said.