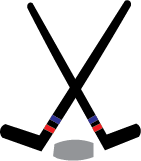 Last night Monday May 8th the NHL draft lottery happened where teams such as the Columbus Blue Jackets, and Anaheim Ducks tried to get lucky enough to obtain the 1st overall pick for generational talent Connor Bedard. Unfortunately both those teams tanked their seasons for nothing, because the NHL front office rigged the lottery for the Chicago Blackhawks. 
While it's a bold claim to accuse the NHL of purposely handing Chicago the 1st overall pick, I fully believe it to be true. The Blackhawks moved up from an 11.5% chance to get 1st overall, when they were originally projected 3rd overall. The sketchy side of last night however, was that before the pick was even shown by the NHL Deputy Commisioner the Sportscenter commentator announced that Columbus would have the 3rd pick and that Chicago was moving up in odds. Sure enough after a short commercial break the Jackets were announced to have the third pick.
The NHL has a very easy fix to switch the concerns of fans thinking the draft is rigged. The NBA does their draft lottery live, and shows the lottery balls to confirm that there are no backdoor deals and it's all up to chance. If the NHL switched to this method, then fans would trust the association more and truly see if the Blackhawks were actually lucky enough to get Bedard. Until then, I think the NHL simply took there larger markets more into account with Chicago and purposely backstabbed the small markets like Columbus.