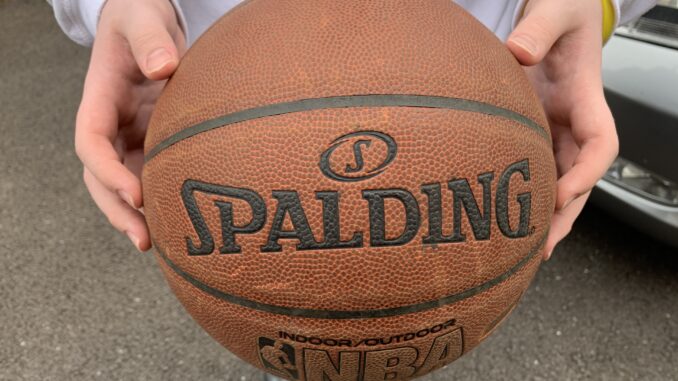 photo credit: Emma Clute
One of the best times of the year is March Madness, and it has finally arrived. It's the time for the most action in basketball with so many upsets. Teams have been seeded based on who selection committee members think are the best teams in college basketball, but some seed selections just don't make sense.
Last year, the Michigan Wolverines made it to the Elite Eight in the tournament losing to UCLA. This year, they were selected as an 11 seed in the tournament. This is a very high placing due to the fact that there were questions if Michigan should even be in the tournament throughout the season.
This 11 seed placement is more than likely due to the fact they still have one of the most dominant centers in college basketball, Hunter Dickinson. Dickinson averaged 18.3 points and 8.3 boards per game this year, according to ESPN.
Even with these lottery pick numbers, Michigan still finished 17-14. Michigan had two wins against ranked teams all year, showing that they could, in fact, not perform against good teams.
Michigan played Colorado State on Thursday, March 17 at 12:15 p.m. Even though Michigan should not be in the tournament, this should be an easy first round matchup for anybody as Colorado State is not a great team.
University of Southern California was placed as a 7 seed. It only lost seven games this year against good opponents. The team went 1-2 against UCLA this year with a close win and two close losses, according to ESPN.
USC has something that not a lot of other teams have, a well-rounded team. Behind Isiah Mobely, Boogie Ellis and Drew Peterson could have 20 on any given night. USC will be extremely hard to beat when it is at its best.
USC has a good chance to go far in the tournament. Being such a low seed, it can be a huge Cinderella story. USC plays against the University of Miami Florida on Friday, March, 17 at 3:10 p.m., according to ESPN.
One team that was put too high of a seed was Illinois. Illinois had a good — not great — season, but had a terrible loss in the Big Ten tournament to Indiana. Indiana is not a great team, and for Illinois to lose in such an important time is a terrible look.
Illinois struggled to beat ranked teams all year, losing to Purdue twice, losing to Arizona once and losing to a mediocre Ohio State team once, according to ESPN.
Illinois beat Michigan State twice, who was ranked 10 and 19, also who finished not even ranked, 11-ranked Wisconsin, and 24-ranked Iowa. The only good win between those was Wisconsin. To be a four-seed in the tournament, the team should be able to beat a lot more teams than just Wisconsin.
Illinois is not the basketball team everybody thinks and that a four-seed is not a correct seeding. However, I do think Illinois is still a good basketball team and can do some damage in the tournament. March Madness is a time where any team can shock people, and maybe Illinois will show why they should be a four-seed.