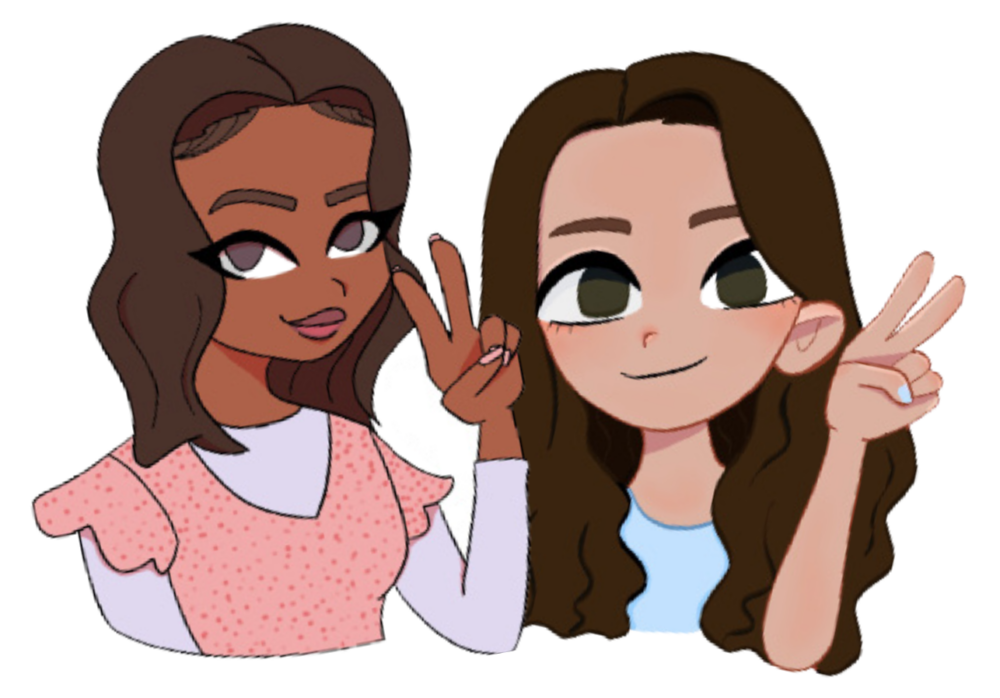 design: Cris Ropero Montoya
illustration: Ainsley Robare
With more than 20 staff members dedicating several hours a week typing away at a keyboard and feverishly clicking through their computer screens, The Courier has made its official return for the year. With six magazines and thousands of words, we are ready to see those $1 bills.
Fortunately, this year has started off on the right foot. With a mostly normal school year, the magazine is able to print year-round and be purchased by all its readers. Along with every new year, new changes have been made to the magazine.
The magazine will now feature new types of stories such as the news brief; this story will recount three different news events: two national events and one from the school. Along with this, the culture/ lifestyle section will be making its official return as well.
The magazine layout will overall remain the same. The news section, sports, feature and opinion all remain as they were before.
The design editor-in-chief, senior Ava Robinson, has also redesigned the entire magazine, giving it a new look. There are much brighter colors, more pastels, and overall there is a more minimalist design spread all across the magazine.
This is Ava's second year designing for The Courier, and she has been designing since the beginning of high school. She hopes that this year she can make the magazine more interactive and add more entertaining elements.
Another special design feature in the magazine is, "The Scene" which features a large photo that incorporates different aspects of campus life, made by design editor and senior Jaylen Lewis. "The Scene" hopes to cover as many outlets of the school as possible.
As for me, writing editor-in-chief Sorina Larsen, this is my third year writing for The Courier and I am so excited for what's to come as the year goes on. I hope that this year we are able to sell several magazines and bring in new readers.
This year is also the first year that The Courier has allowed underclassmen to write and design for the magazine. Every single writer and designer is extremely hardworking and dedicated to making this year standout from the rest; we have a very promising staff.
Our columnists this year are seniors Emma Clute and Eric Kiekeben. Emma's stories will feature "info dumps" where she gives tons of information about different topics, and Eric will be writing about sports columns and all things athlete related.
All of our success for this year can be attributed to our adviser, Mrs. Phillips, who oversees the entire magazine and helps make sure everything runs smoothly with writing, designing and printing.
With this being a student run publication, every part of producing the magazine is completed by students. Each issue begins with a group brainstorm, and then staff members will pitch ideas that they are interested in putting in the magazine.
After pitches, section editors will decide which stories will be best suited for the current issue and each person will be given either a writing or designing assignment. After several rounds of editing and critiquing, The Courier is then sent to the printer so that copies can be sent to the school.
The magazine will come out in November, January, February, March, and we will still have our senior double issue in April/ May.
The purpose of The Courier is to feature stories that readers want to see, so suggestions are always welcome in order to improve the magazine and inspire new story ideas. Contacting The Courier can be done through the website, oohscourier.com, or even discussing directly with a staff member.
Many new stories and designs will be featured each month, so bring a dollar each sell day for a chance to see what we've made.