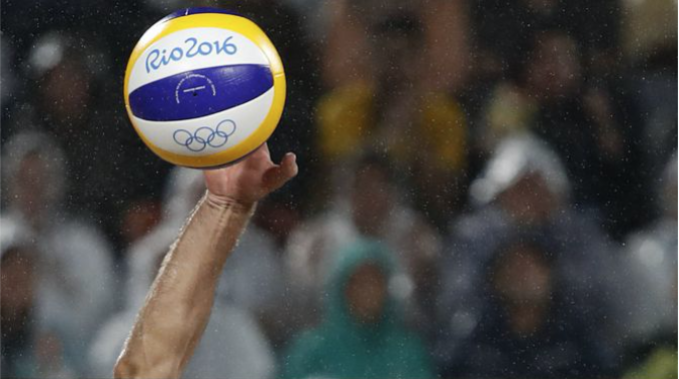 permission to print image: Gale
Four years ago, Olentangy Orange High School took a chance to expand the program with the help of a few students and girls volleyball assistant coach Karlie Dahn. During the spring season of 2018, Olentangy Orange Boys Volleyball (OOBV) began its journey.
Now after four long years of dedication and hard work, OOBV broke records during the 2021 season. The boys defeated Hilliard Bradley and went on to become the Ohio Capital Conference (OCC) Champions.
On May 13, the boys defeated the Jaguars in a thrilling four sets, winning three 25-20, 27-25 and 25-15. With this win the Pioneers secured their first-ever OCC title in program history.
"I remember being so excited freshman year when we stepped on the court for the first time as a team and wondered what the future would hold," senior Luke Little said. "It has been a rollercoaster ride with injuries and disruptions due to the COVID-19 [for the past two years] but I am over the moon with what this team and family has been able to accomplish this season."
These accomplishments did not come from the lack of hard work. Throughout the first years of the OOBV program, the current upperclassmen dedicated themselves to the game to grow what they knew was possible.
Senior Lawton Hinely said that even before the season started, that he and his teammates were on the line. "We were always running. It was a lot of hard work, but it made us stronger as a team," Hinely said.
Outworking their opponents and growing as a team, the Pioneers have accomplished a great deal in the first four years of the program. The boys are looking forward to celebrating the founders of the program on Senior Night on May 18 and are looking towards the future as younger Pioneers take an interest in men's volleyball.