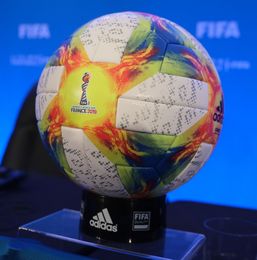 permission to print image: Gale
This past weekend, the first Major League Soccer team in the United States decided it was time for a rebrand before they move into their state-of-the-art New Crew Stadium downtown in the Arena District. The Crew has changed their name to Columbus SC and dropped the name "Crew" entirely, though the team has also told fans they can continue referring to them as the Crew.
It makes no sense and people on social media as well as local radio supporters of the Crew are infuriated. There are rumors that the Nordecke (the supporters of Columbus SC) are going to meet with the ownership group and discuss the next steps going forward to fix the damage that the change has caused.
This move has been compared to an Original Six team in hockey doing a rebrand, and I agree that it makes no sense at all. It is a very unfortunate situation and has many disappointed in the community. The Crew will open up the New Crew Stadium this July; the 246-million-dollar stadium is downtown, and the Historic Crew Stadium continues to house the team until then. Hopefully the Crew will make the necessary changes and fix what damage has been.
I have met the man who named the Crew, Luis Orozco, and he told me the story behind the name. The Crew refers to Christopher Columbus and his crew of sailors. It has been a staple here in Columbus for the past 25 years, and the defending champs need to make a change quickly and get their fans' support back.
So far this season the Crew is 1-2-1. With only three goals scored in five games, the top-scoring team in the league last season needs to refine their game. The last two weeks have been some of the toughest in Crew history and hopefully the team can figure it out.