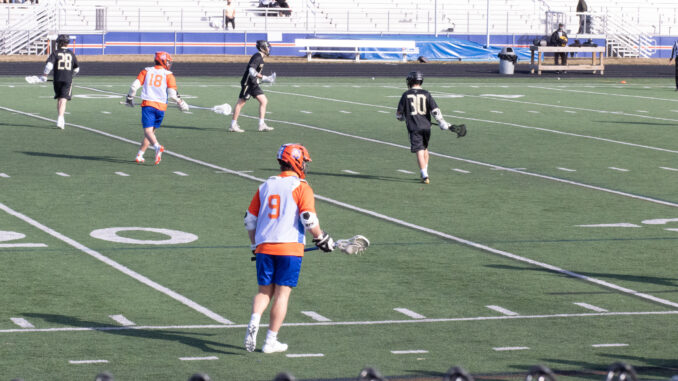 photo credit: Kayla Delmore
The time is finally here for many students: the spring sports season of 2021. After training the entirety of the offseason and finishing up tryouts, COVID-19 unexpectedly shut down schools across the country, leaving spring sports canceled.
The cancellation of spring sports left many students in the dark. Seniors did not have a chance to play a last time with their teammates and universities could not recruit for the following year. However, there are high hopes from many players for this upcoming season.
"It was very upsetting when our season was cancelled after just two scrimmages, especially after seeing how much potential we had as a team," junior lacrosse player Sophia Meek said. "This season I am so excited to get back on the field carrying over the potential from last year and just playing with my teammates."
Seniors specifically have many goals for themselves and their teammates. After losing their junior year, these students want to make the most out of the last year-even if the overall season looks different due to COVID-19 protocols or empty bleachers.
"I just want to give it my all this season. We lost opportunities to compete and beat our times last year, so I am going to practice enough for two seasons and have fun with my team," senior and track runner Aidan Toombs said.
After a year of mandates on sports, athletes can finally see the light at the end of the tunnel. Spring sports are beginning to have scrimmages, and limited spectators are showing up to support. Not only is it a good time for spring athletes, but also for the entire sports community.
"I'm excited to be back," senior baseball player Sam Sells said. "I think it will be good for not only the athletes that missed their season, but also the community of fans that need good news after a long-lasting quarantine."