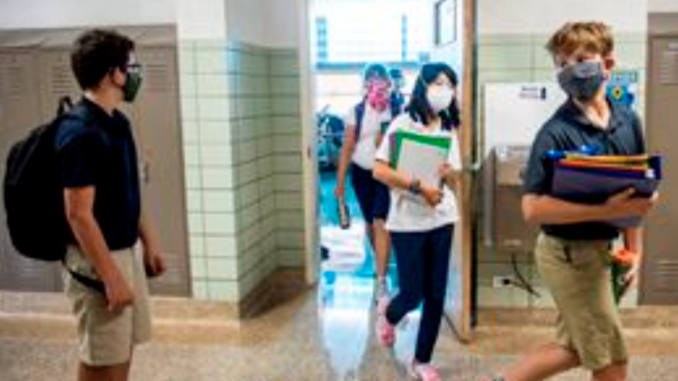 permission to print image: Gale
Nothing beats eating popcorn and nachos, savoring the saltiness as the lights in the auditorium dim. The curtains open to people and a set, and right before everyone's eyes, art takes over the stage.
However, this year, the magic provided by acting is happening slightly differently. This change is due to COVID-19; now, only family members are allowed in the audience. With this massive change, theatre has now taken a primarily online approach to continue the art.
The online approach allows for a purchasing of tickets to ensure theatre is still able to receive funds for next year and allow a stage performance. Unlike other online theaters, Orangelight Productions performs a show, records it and then streams it for one day, as opposed to a performance on a completely online platform.
So far this year, the theatre has put on two productions, the fall play and an advanced acting class musical. The fall play was The Wilderness, which was about a group of teenagers at a mental health camp, and the advanced acting musical was You're a Good Man Charlie Brown which was about Charlie Brown and his friends treating people with respect and learning about social problems.
The live audience, which consisted of family members only, was socially distanced for both plays and this same format will continue for the rest of the year.
Currently, Orangelight is working on Student-directed One Act Plays (SOAPS). Each play will be performed live and then be streamed online; the plays range from comedies to dramas.
After these upcoming SOAPS, it's still unclear if there will be a spring musical as usual, so people are making sure to enjoy these online options.