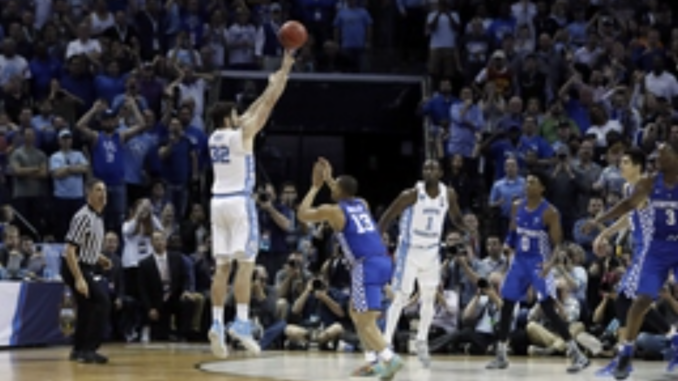 permission to print image: Gale
The annual NCAA March Madness tournament of 64 teams competing to decide a national champion in Division I college basketball will be played in Indianapolis this year. This announcement came this past weekend and has college basketball fans excited.
Last year, at the last moment before the conference tournament, every single conference pulled out and the rest of the season was delayed and then eventually cancelled; no team was crowned champion.
The specific details are still going to be decided over the next couple months before the tournament and, in that time, a lot could change. But with this announcement coming this early, there is hope that the NCAA is trying to make it happen and could succeed. They make over $1 billion a tournament, so it's unlikely they skip out on that for a second year in a row.
College basketball has been underway for a while now but some of the usual prominent teams are not near the top. As of Jan. 4, Kentucky is ranked 144 in the nation and Duke is 21. The Duke Blue Devils are almost always in the top ten ranking, so this has surprised many people in the sports world.
The Big Ten has been one of the strongest conferences in this young season and they are going to look to continue that. Six of the top 25 are Big Ten teams and 12 of the 14 teams are over .500 on the year including the Ohio State Buckeyes.
With so much money riding on the March Madness tournament this season, there's a very small chance that the tournament won't be played, especially because of the money lost by not playing last year. With over two months to plan it, the NCAA has enough time to work out the finer details.
Either way an announcement like this has many college basketball fans excited to see their teams possibly make their Cinderella tournament runs and get to the final four and ultimately play for that National Championship.