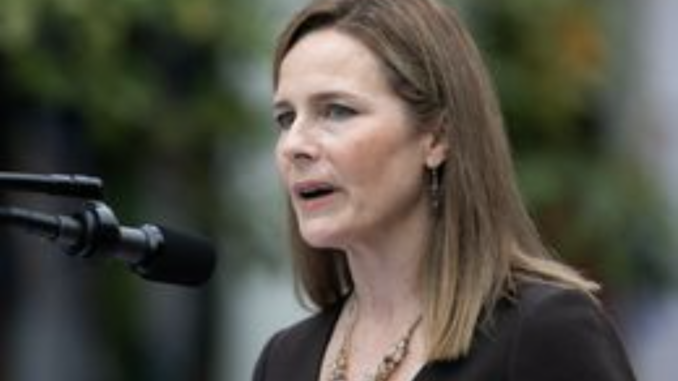 permission to print image: Gale
On Wednesday Oct. 14, 2020, the United States Senate continued to interview and bombard Judge Amy Coney Barrett with questions about her record on cases and her opinions on a variety of other topics. This is traditional for a Supreme Court justice nominee.
Judge Barrett is President Donald Trump's nominee to fill the seat of Justice Ruth Bader Ginsberg who unfortunately passed away on Sept. 18, 2020. It is speculated that the President has made the nomination due to the upcoming election and he wants to shift the bench of the Supreme Court of the United States.
If Judge Barrett is nominated through the Senate hearings, then she will be a "Republican" justice making the count six Republican justices and three Democrat justices. Obviously, the justices and Judge Barrett are expected to make fair decisions on cases, and not let any political or personal interest interfere in any decision.
That is one of the reasons for this week's hearings: five, fourteen-hour grueling days where Judge Barrett gets interviewed by the Senate and everything is fair game. Many Democrats are upset with the hearings as they wanted to see what happens with the election, and if Joe Biden were to win, then he would be able to make the nomination instead. Similar to the 2016 election where there was an open seat on the bench that was left by President Obama for the next president to fill.
The Senate hearings will conclude at the end of this week, and then they will vote soon after on whether or not to confirm the nomination of Judge Barrett to the Supreme Court.