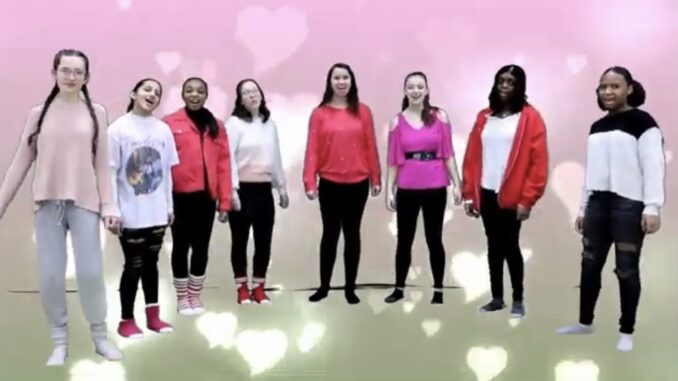 photo credit: Emma Clute
With all students back in the building full time, the performing arts have been able to double their member count. With the additional membership comes a lot of change to the way that they are performing.
Choir students are now auditioning for the choir group that they wish to be in.
"We have to audition by March 26," junior choir member Haley Wright said.
One of the groups that choir members can audition for is the jazz choir.
"The new choir, to replace show choir is a jazz choir that performs alongside the school's jazz band. The name hasn't been picked yet," Wright said.
However, that is not the only choir that the school will have.
"We can audition for 'Above the Noise', the acappella group." Wright said.
The Choir is continuing to maintain their anti-pandemic efforts through these auditions and their rehearsals.
"An air purifier was put in the center of the choir room. We also have to leave the room for twenty minutes to air it out after singing," sophomore Shannon Barr said.
After spring break, the choir is going to have another performance: showcase. This one is going to be Grammys themed. Due to COVID-19, the performance will be fully virtual.
"The title of the performance is 'Orange at the Grammys' and every choir is doing one song which was at one point nominated or won a Grammy. In addition, everyone is doing two songs together and there is also a girls number and a guys number," Wright said.