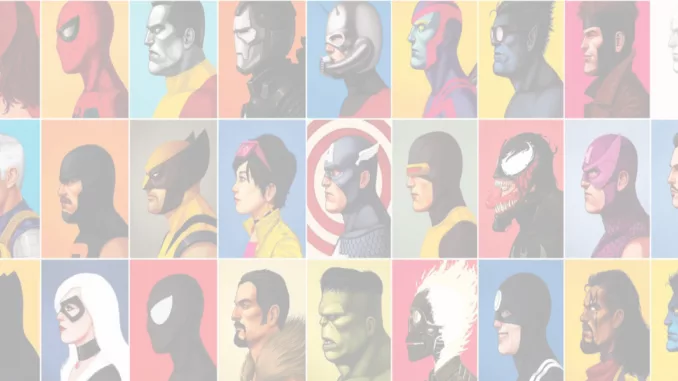 design: Ava Robinson
Being in the midst of a pandemic can be boring with the excess free time due to not being able to go out. When people get home from work or school they are given more time than they can spare which leaves them with very few options of entertainment and with that more people now than ever choose to use their free time to watch TV shows and movies with some of the most watched ones being Marvel created.
Marvel Studios is one of the highest-profiting film studios in the world or as most may know it as the same people that created one of the most well known cinematic universes. The MCU is a mixture of movies and TV shows that centers around the Avengers, a group of superheroes that protect Earth from multitudes of threats.
Most of the time, the movies focus on the main characters while the TV shows take a look at the side characters, however with the start of phase 4 of the MCU almost all of the TV shows that were announced end up focusing on some of our main characters.
The first of which, "Wandavision", features Wanda Maximoff after the events of "Avengers: Endgame" placed in what seems like an altered reality where it's a stereotypical sitcom, taking references from popular sitcoms and switching every episode to the next decade starting with the 1950s, and leaves viewers wondering if she created this false reality herself or if she was forced into it.
This series just aired their season finale and I would highly recommend it to anyone that is interested in marvel or even just looking for a good mystery/supernatural to watch. "Wandavision" entirely sets up what is and what to expect from phase 4 of the MCU and it's extremely important to watch for any hardcore marvel fans out there. I would definitely give it a 4.5/5 stars.
The next in the MCU title line-up is "Falcon and The Winter-Soldier" which follows the two sidekicks of Captain America, after his retirement in "Avengers: Endgame", as a mismatched duo trying to work together on a global-wide mission to take down a criminal organization in what looks like a brother-rivalry kind of show and is due to release on March 19th on Disney+.
Afterwards is the Blackwidow movie on May 7 and the Loki TV show on June 11 with many other films due right after according to the SYFY website.
Now not everyone is currently a huge fan of Marvel but they should at least give it a try. Even if viewers aren't big into superheroes and such, Marvel films have a lot more to them than just being a highly produced superhero film, these stories can be enjoyed by anyone who's into different genres like comedy, drama, action, mystery, and many other well liked genres.
Marvel creates films for all sorts of people to enjoy and they're really unlucky if they've never seen a marvel film in their life. Yes, I do understand that some people might've gotten off to a rough start with the early Marvel movies or even might possibly still have a bad taste in their mouth from "Howard the Duck" in 1986, however I believe that they should give Marvel a second chance and to anyone who hasn't seen anything from marvel I would also highly recommend giving it a try.