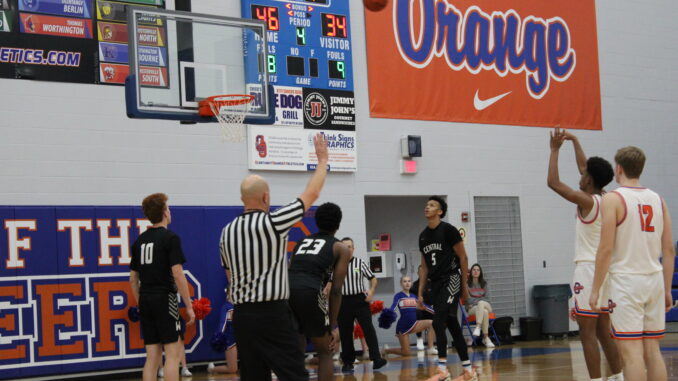 photo credit: Teresa Christian
The NBA playoffs are finally here, and fans are bound to have some great action. With a crazy play in the tournament and crazy seeding, this year's champion is almost impossible to predict.
The Brooklyn Nets have been quite disappointing finishing with a 44-38 record, according to ESPN. Losing James Harden was terrible for them, and they fell to the play in the tournament. Ben Simmons has not yet played a game, but it seems his debut is nearby.
With things looking up for the Nets, there is also one big problem. They are playing the Boston Celtics in the first round. The Boston Celtics had a great season finishing 51-31, according to ESPN. They also have top 5 MVP candidate Jayson Tatum. Tatum has done amazing things in his short career, but he has not had a season like this.
The three-time all-star finished the season averaging 26.9 points per game, 4.4 assist per game, and 8 rebounds per game, according to ESPN. A great season for the 24-year-old, but he was not the only one making a difference. Jaylen Brown also chipped in 23.6 points per game, and Robert Williams added in 2.2 blocks per game.
With these two great teams, the winner is unclear, and this playoff series should be one for the books. The Celtics should close this series out early, but this series has the potential to be a very interesting one.
Another great series is the Memphis Grizzlies and Minnesota Timberwolves series. The Timberwolves under performed for the team that they are. Ironically, the Grizzlies overperformed for having their star player Ja Morant miss a good chunk of the season.
The Timberwolves finished the season 46-36, according to ESPN. Their stars are all pretty young, two of them being 26 years old and one of them being 20 years old, and their best years seem to be ahead of them, but they could do some damage this year. Getting matched up against the Grizzlies is not great but has the potential to be a great series.
The Memphis Grizzlies have been a surprise this year, ending the season with a 65-26 record, according to ESPN. This is a surprise because of their star player and potential MVP candidate, (if he had not been injured) Ja Morant missed 18 games. 18 games may not seem like a lot, but the Grizzlies don't have a clear set second star. Nevertheless, they played great as a team this season with and without Morant.
The last series that could be the best one out of all of these is the Phoenix Suns and New Orleans Pelicans series. The Suns just lost Devin Booker, their star player, to a hamstring injury. That is going to be huge in this playoff series.
With Booker out, the Suns have to rely on a 36-year-old Chris Paul. At this point in his career, Paul can't do this task by himself. Younger players will have to step up and do their part in winning the suns this series.
The Pelicans are a team that really shouldn't be the eighth seed. With the addition of C.J. McCollum, the team had a great second half of the season. Role players and rookies have played a huge part in the team's success, and this team definitely has a bright future ahead of them.
With all factors involved, this series should be a good one. Last year's Final's runner-up, the Suns, have a lot of pressure on them. Paul is not getting any younger, and it seems as if they could have some financial problems this offseason. It's a win-now situation for Phoenix, and it will be a tough one.