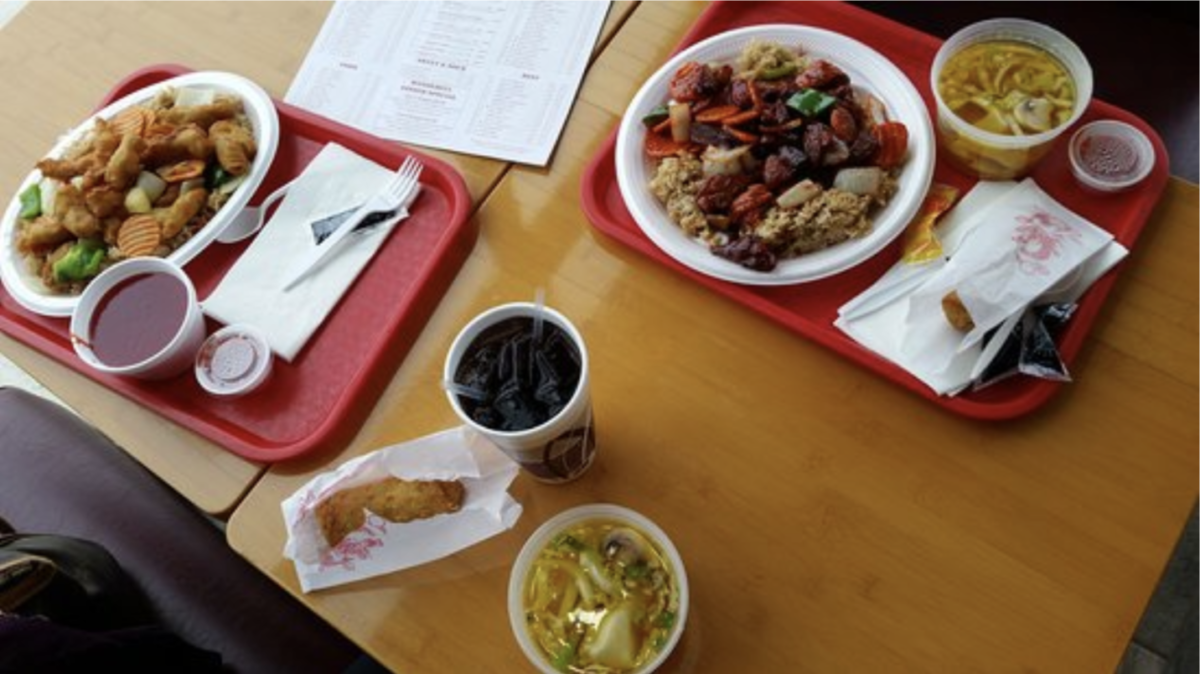 photo credit: Connor Goudie
Asian cuisine is one of the most popular and diverse types of food offered in a number of restaurants locally near the high school. From the nationwide chains such as Panda Express, to local owned small family restaurants, there's truly something for everyone in Lewis Center. After trying a handful of these restaurants, some have proven to be better than others and each has unique characteristics that may make it the best place for students to get a quick taste of this delicious type of food.
5. Panda Express
Price: B+
Time: A-
Quality: C-
Online Order: Yes
Recommendation: Kung Pao Chicken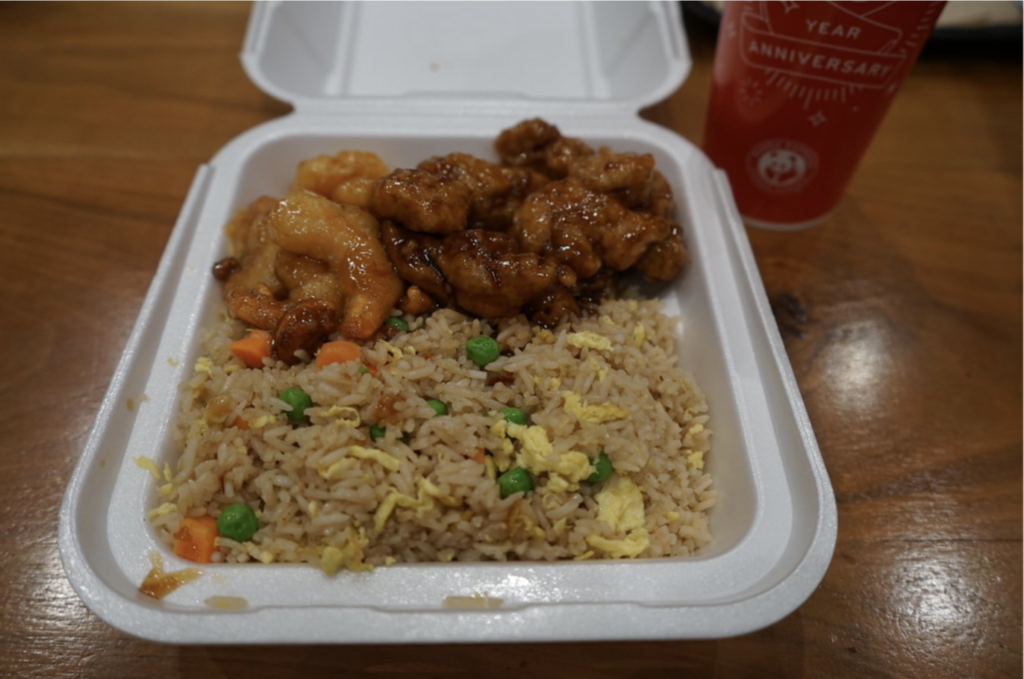 When fast food and Asian cuisine are combined, Panda Express is the result. It is most comparable to the McDonalds of Asian restaurants. When you go to Panda Express you already know that you won't be getting anything amazing. However, for the price and convenience of the entire experience, you end up getting a pretty great deal compared to many other options. It also offers a drive thru which no other location on this list has. Overall Panda Express would probably earn a C-. It's not likely to be anyone's favorite restaurant, but when you want a very fast bowl of Orange Chicken, Panda Express is your go to.
4. New China Express
Price: B-
Time: B
Quality: B-
Online Order: By Phone
Recommendation: Chicken and Broccoli or Hunan Chicken
New China Express offers many similar positives that Panda Express does, however it lacks many of the issues that come with being a large-scale chain. When I first visited, I was greeted very happily and was quickly asked for my order. The atmosphere of this restaurant is very different from Panda express. The worker at the register gave me recommendations, the man sweeping asked if I'd like to sit while waiting, and the child there whose parents were presumably working even waved and smiled eagerly. The food is quite good but the exceptional service and kind and inviting atmosphere is what will likely make me come back and improve my feelings towards the restaurant. Overall, I would give it a B- and I would recommend it for any student wanting to try something outside of the usual chains.
3. BIBIBOP
Price: A-
Time: A
Quality: A
Online Order: Yes
Recommendation: Spicy Chicken with everything (except kale)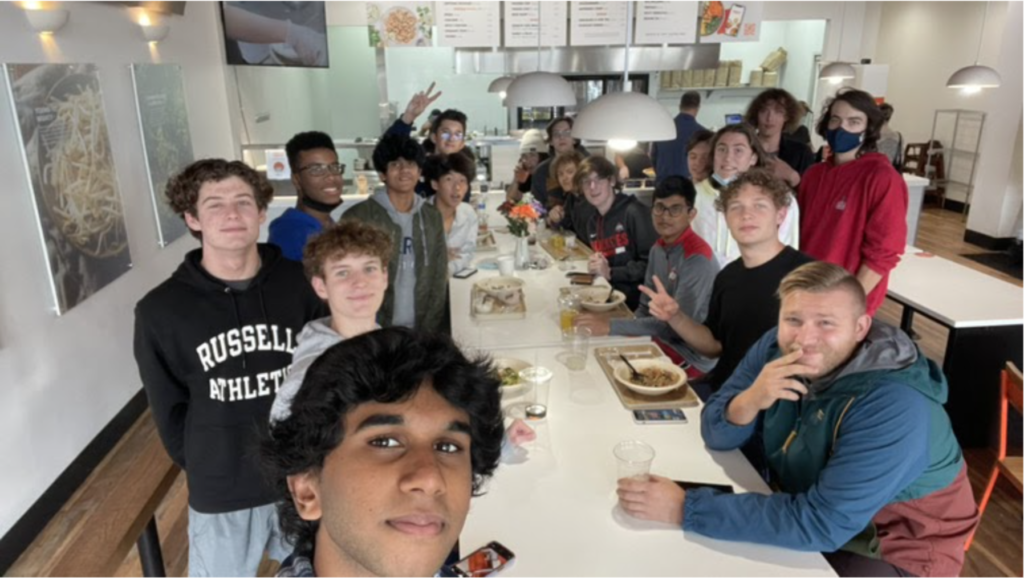 While this list lacks very traditional Asian dishes, BIBIBOP is probably the restaurant that strays furthest from anything resembling traditional Asian cuisine. Its main calling to Asian food lies in the sauce, but aside from that it is more similar to a salad with rice, veggies and a protein. The style of ordering is nearly identical to Chipotle and extremely fast and efficient. Even at busy times the line moves quickly. I would highly recommend downloading the BIBIBOP app. I frequently get discounted and even free meals as well as my orders always ready for pick up upon arrival. Even though this restaurant lacks a lot of traditional Asian charm, I still give it a B overall. The portions are huge and unlike many other restaurants of this style, I never feel sick after eating and the options here can actually be very healthy (minus the sauces).
2. Genjigo
Price: B-
Time: A-
Quality: A
Online Order: Yes
Recommendation: Steak and Chicken w/ Fried Rice
Only two restaurants have ever had me addicted to the food and coming back multiple times a week, and Genjigo is one of them. The food is nothing groundbreaking and rather simple. But for anyone who loves hibachi style food and is looking for a restaurant that replicates the taste without having to sit down and pay extremely high prices Genjigo is your best option. The location is very convenient, located only about five minutes from the school and service is exceptionally fast. The portions are very large and you are likely to have leftovers. The quality is very consistent no matter when you come in and is guaranteed to make you come back. Overall I would give this restaurant an A- only losing points due to price being a bit higher than some other options and having dealt with some staffing issues. But I would consider this a must within your rotations of favorite restaurants.
1. Teriyaki Madness
Price: B+
Time: A+
Quality: A+
Online Order: Yes
Recommendation: Spicy Chicken Bowl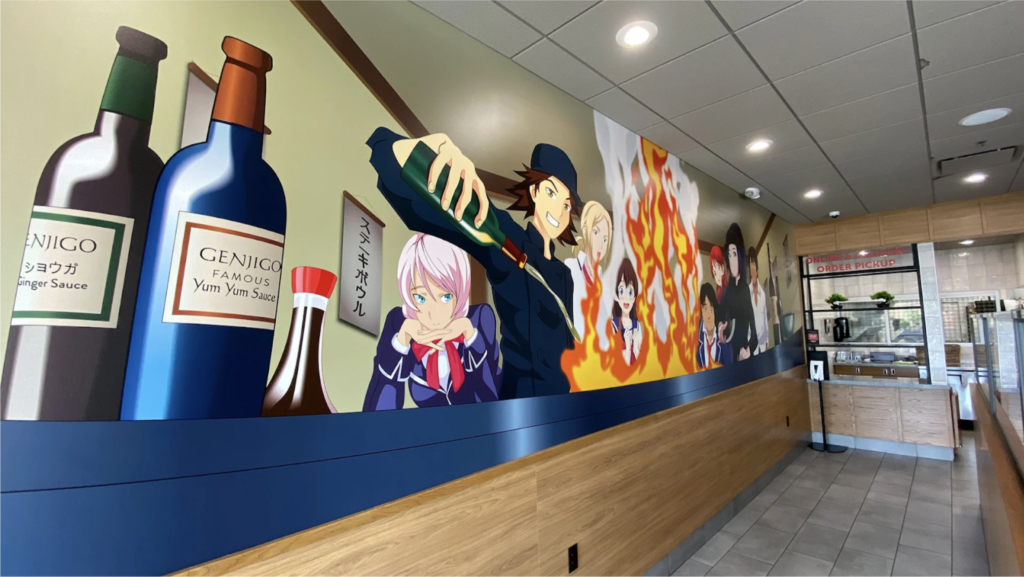 Perhaps it's a case of the recency effect, but for the past couple of months anytime I've been asked where I want to eat, Teriyaki Madness has been my immediate go to choice. The style of food is exactly what I love in Asian cuisine. The spiciness of the Spicy Chicken Bowl is perfect and the vegetables round out the meal. Ordering online is extremely easy and they offer a rewards program. Every time I've ordered online, the food has always been ready on time and I've never had to wait. The portions are huge and even the smallest size is bigger than what you will get ordering a large size at other restaurants. Overall, I would give Teriyaki Madness an A. I'm certain that I will be back soon to enjoy more of this amazing restaurant.